Hopefully not starring at a screen, but the data indicates otherwise.
The kids are alright…
So it's like everyone is living under their own veil, and once in a while, a little corner of the veil gets lifted and we see the big picture, instead of just living in our own world, our own bubble. And right now, I feel like our veils are lifted and we're all seeing everything that's happening. So it's really weird and crazy and something we will never, ever forget.
This is how 11-year old Charlie described the coronavirus pandemic. Check out the rest of Charlier's interview with her dad here. What questions are your kids asking you? Like Charlie's dad, are you finding that your kids, especially younger ones, are gaining conversational skills as video chats have become a main source of connection?
Also, have your kids check out this kid-created newspaper to learn how other youngsters are thinking about current events. Maybe your kids will submit a story, artwork or poem of their own. In the most recent issue, don't miss the "Data Division" page where a 9-year publishes a couple charts explaining the findings of her research about kids' experiences with quarantine.
---
But they still need our help.
As much as our kids continue to amaze me in their ability to adapt, in their empathy for others and in their awareness and quest to make the world a better place, they are still kids, who need our support and guidance even as we struggle to cope with the world today. Right now, more than ever, kids are using technology to connect with their friends, which has been an amazing resource in helping us all during lockdown. However, the constant scrolling and reliance on digital connection, especially social media, can take its toll. Given this, we love these guidelines one mom has instituted to help balance digital connection with mental health:
Just in case you need somewhere to start, here are a few of the rules we implemented:
– Set a 30 minute timer on social media usage and then require a break
(you can set time limits in "screen time" under settings) 
– No phones after 10 p.m. and don't let them keep them in their rooms
(They can stay up later than 10, they just can't be on screens)
– Turn off ALL notifications for social media and other apps 
– Everyone had to pick one non-screen hobby to work on
– One screen at a time (i.e. not watching a show while also scrolling TikTok) 
– Regular check-ins to talk about what they've been seeing on social media
What steps are your family taking to stay connected without going down the social media rabbit hole? The stats below may encourage you to take action.
---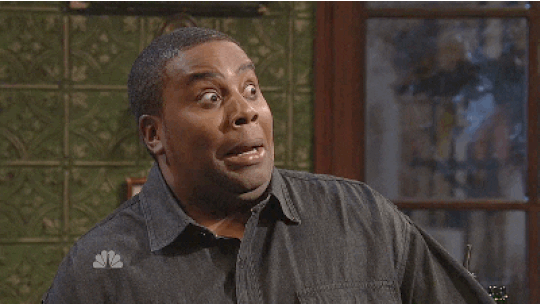 YIKES!!!
I made this graph (based on the data from this article) so we all could reflect on the inordinate amount of time we spend on screens as adults. Like most challenges we run into as parents, we're loathe to realize that the issue probably starts with us, and screens are no different. According to the data, the average U.S. adult will spend 44 years of their life staring at screens. Yes, look away (but not until you're done reading and sharing ITK, of course.)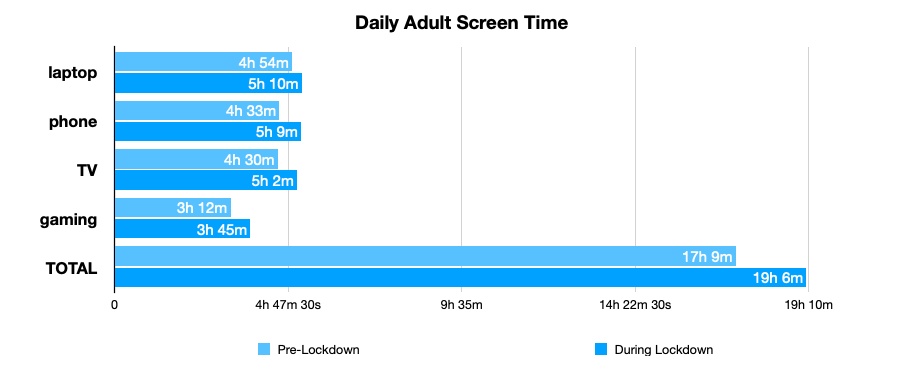 Minutes equals hours.
I love the outdoors. I especially love backpacking. There is something special about seeing places that you can only get to on foot that makes the effort, the bugs and the unpredictability of it all worth it. One way to maximize enjoyment on a backpacking trip is to minimize the amount of weight that goes into your pack. In the backpacking world, we say, "ounces equals pounds." Meaning, each item, no matter how small or light, adds to the total. Applying this idea to screen time, I've started with the refrain, "minutes equals hours." As we come out of lockdown (and hopefully are able to remain so), it's a good time to address our own screen use, if only by a few minutes at a time. After all, minutes equals hours.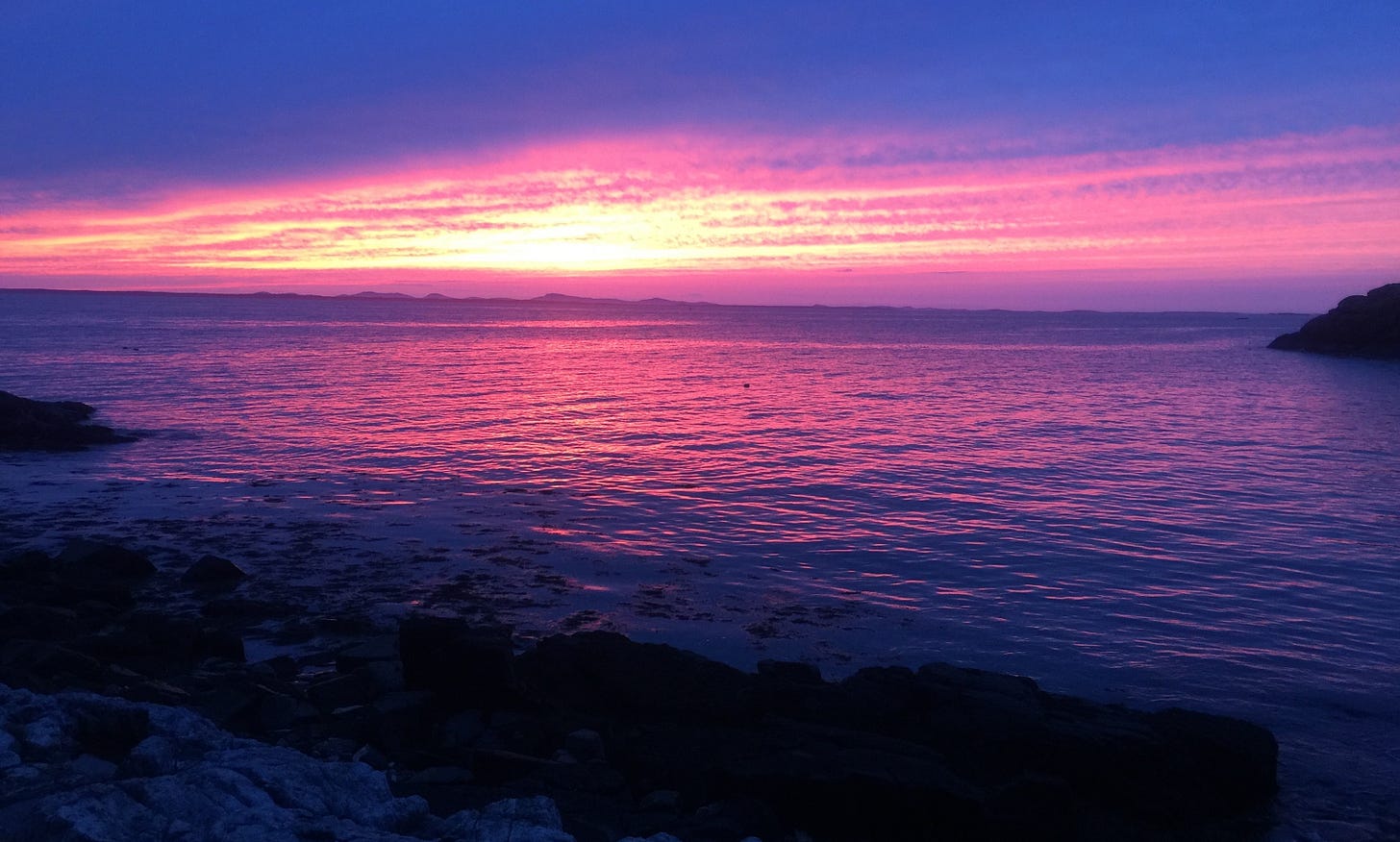 For today's moment of zen: here's a shot from my daughter's first backpacking trip a couple of years ago on an island just off the coast of Maine. A place devoid of cell towers and full of adventure, and while today's view out my window looks nothing like this, I still think I'll head outside. Stay healthy, friends; take breaks.