Discover more from ITKparent
ITK (in the know) parent is a free newsletter for parents, caregivers, educators -- anyone who wants to learn more about kids and technology!
Listen to the kids.
Expert advice, what teens Google, how to respond when you think your kid is asking for help, and a dangerous side of online teen communities we need to watch out for!
Ask The Experts
We're thrilled to highlight the expertise of Diana Graber this week. A digital literacy expert, Diana Graber is the author of Raising Humans in a Digital World: Helping Kids Build a Healthy Relationship with Technology and the developer of Cyber Civics, a digital literacy program used by middle schools across the country. You can learn more about all her work on her website: Cyberwise.
We asked Diana how her perspective on kids and tech has changed through the years as a parent and tech expert. She said the following:
Here is how my perspective has changed. I am now a HUGE advocate of teaching kids how to keep themselves safe online and also empowering them with all of the digital life skills they will need, no matter what they do in the future. While educating parents is important, educating kids themselves (hopefully in school) is essential.

-Diana Graber, Cyberwise
We couldn't agree more. Kids learning to navigate, moderate, and curate their own relationships to technology through the guidance of knowledgeable and trusted adults (e.g. parents, educators, etc.) fosters independence and personal responsibility.
Say What
We ❤️ the content coming out of the PBS Student Reporting Labs. As we talk digital media literacy, teaching kids to seek out reliable news produced by their peers is a great way to add more credible sources to their media diets.
This isn't exactly breaking news, but check out this video in which teens talk about their most recent Google searches:
Read This
The Lonely Burden of Today's Teenage Girls
Racists Are Recruiting. Watch Your White Sons.
While these two articles are quite different, they are two sides of the same coin. Our kids are looking for connection, community and confidence. Social media appears both the problem and (perhaps, part of) the solution. The pull of humans to stay connected, to not miss out, while also not getting lost within, is a balancing act that adults have yet to master. We need to remember this as we hand our tweens and teens access to the world on a device small enough to slip into their pockets.
Chit-Chat
Well, technology hasn't changed everything. A New York Times article nicely sums up this age-old parenting problem:
Parents of adolescents are often confronted by a puzzling sequence of events. First, teenagers bring us their problems; second, we earnestly offer suggestions and solutions; and third, teenagers dismiss our ideas as irritating, irrelevant or both.
Sound familiar? My kid is only 8, but we've already got this routine down, and I anticipate it'll only get worse.
So, what to do? The article advises being a sounding board, offering empathy, boosting confidence, and finally, offering ideas (but only in certain circumstances).
Beyond this article, I also recommend the parenting-advice book classic: How to Talk So Your Kids Will Listen and Listen So Your Kids Will Talk. I'll definitely be re-reading this one as my kid moves into her tween years. (Note: the original is geared toward older kids, but there is also a version for parents of little kids, ages 2-7).
Do I Have To?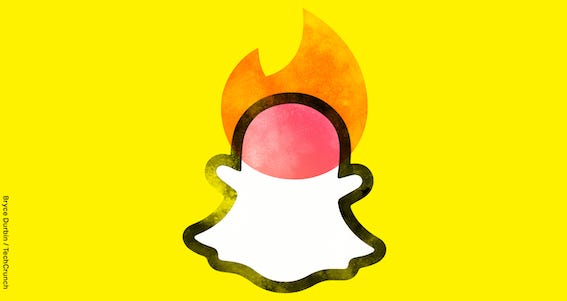 Like it or not (I'm guessing NOT), it's good to be aware of another Snapchat add-on. Last week we talked YOLO, and this week, we're introducing HOOP. It's being described as the Tinder for Snapchat. Learn more here.
ITK Out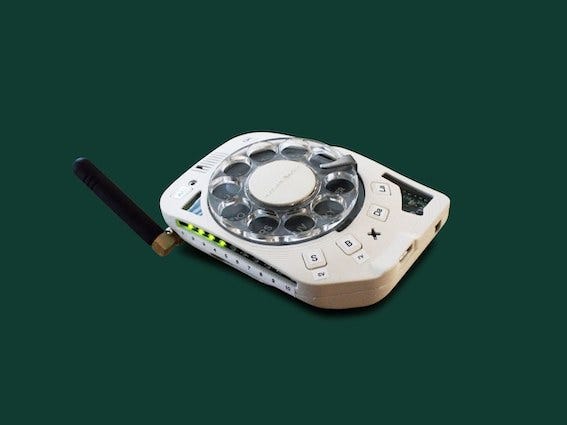 This week's Read This section was pretty intense. It might have you wishing that you could just skip the smartphone for your teen (and yourself) altogether. Enter the rotary cell phone. The space-engineer inventor's motivation was explained as follows, "She wanted to strip a mobile phone down to its absolute essentials, while giving her an even more legitimate excuse for not text messaging her friends." Building kits for the device are available now, and while the $170 price tag may seem steep, think of how much the latest iPhone is going for and how much free time you'll have without a smartphone. Of course, make sure to keep a current email address, so you can subscribe and keep reading ITKparent!