Discover more from ITKparent
ITK (in the know) parent is a free newsletter for parents, caregivers, educators -- anyone who wants to learn more about kids and technology!
Viral and Virus
Monitoring the driver goes both ways, social media for good, Coronavirus and kids, and all the hottest moves.
Say What
What are Donut Shop and Out West?
Hurry. The clock is "tiking."
*trivia answer below
Read This
In this piece, Devorah Heitner addresses the popular kid argument, "everyone else has one" as it relates to her kid's desire for a new gaming system. Her practical advice includes parents considering the impact of the request on their lives, the possible social isolation that could result if the request is denied, and what is an actual need. Great advice to keep in mind as we navigate our kids' various tech-wants.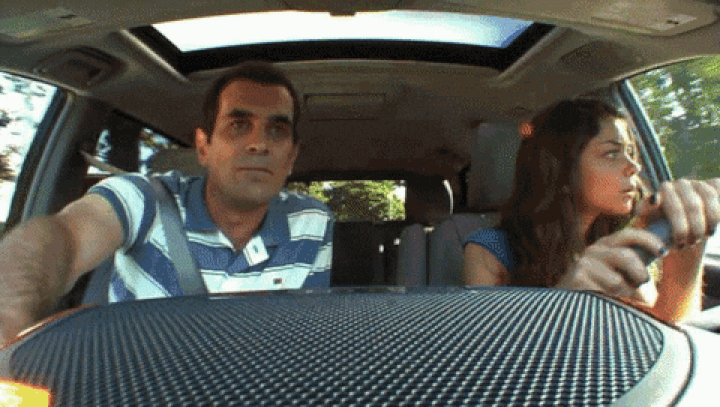 I second author Julie Jargon's hope that self-driving cars are a reality when my kid is getting her license. In the meantime, check out this article about apps that parents are using to monitor their teens' driving, and in some cases, kids are likewise using to hold their parents' accountable. Touche'.
Chit Chat
Making Authentic Friendships (MAF) is a social website/ app focused on connecting people with special needs in order to build community.
Twenty-three year old Julie Fetherman developed the app when she realized her brother, who has ADHD and Autism, struggled to connect with his peers. "There's an array of disabilities and the point of the app is to find people with the same needs so they can feel less alone, less isolated, and hopefully less depressed," she said. The article goes on to describe the specifics of MAF and outlines how security concerns are being met. Bravo, Julie!
Do I Have To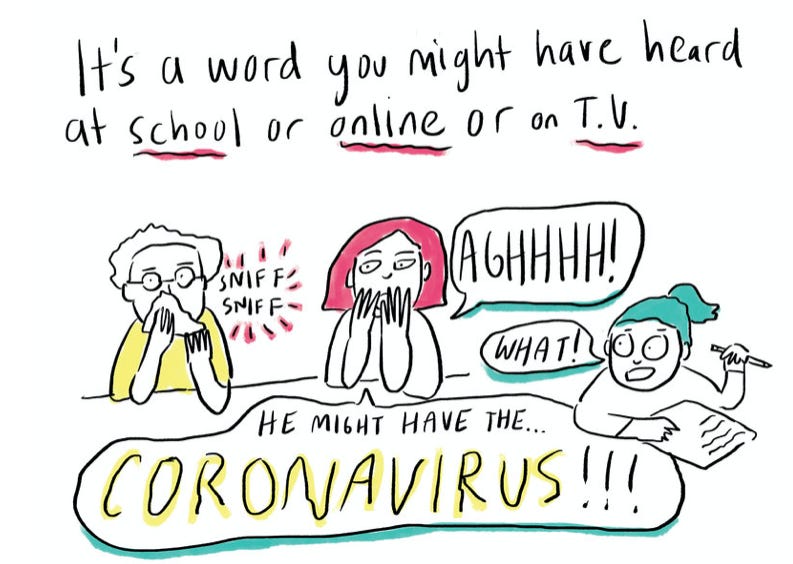 This week we're departing from our usual presentation of viral sensations that confuse us to bring you some information about viruses that confuse us, specifically Coronavirus and kids. A couple weeks ago, we posted on how to talk to your kids about Coronavirus, but given that things will probably get worse before they get better, we wanted to bring you more information.
These are the articles about Coronavirus, many focusing on parenting and kids, that we've found informative, reassuring and interesting:
Just For Kids: A Comic Exploring the New Coronavirus
A kid-friendly version of the basics of Coronavirus and steps kids should take to protect themselves and others (i.e. wash your hands).

There's a print-version of the comic with directions on how to fold it, making it even more kid-friendly.
What to Know About Coronavirus: As coronavirus continues to spread across the globe, we're working to answer the questions on many parents' minds.
A compilation of articles from New York Times Parenting all about Coronavirus. We found all the articles informative and especially liked Don't Fall For These Myths About Coronavirus, which gave the lowdown on hand sanitizer, masks, gloves and flu shots.
A Big Coronavirus Mystery: What About the Children
The end of the Q&A focuses specifically on children, but the whole thing is interesting.
Coronavirus Diaries: My Kids Have Been Stuck at Home for 22 School Days
The above article (Coronavirus Mystery) talks about potential school closure in the U.S. but this personal account of one family's experience in Hong Kong is interesting.

For more general information about the impacts of school closures around the globe and how families are coping, check out this article from The Guardian.
Sick of singing 'Happy Birthday' while washing hands to fight coronavirus? Try these pop hits instead.
In times of worry, it's the little things.
Remember, even if you're worried and confused, it's best for you to stay calm for your kids and answer their questions with truthful, reliable and age-appropriate information.
Answer
Donut Shop and Out West, along with the likes of Renegade and Holy Moly, are some of the viral dance crazes blowing up on TikTok right now. Learn more here. Also, if we all get stuck at home due to Coronavirus, this TikTok dance tutorial may help your family pass the time.
Join the ITKparent Facebook Group for support and information as we work together to become tech-savvy.
Also, please share this week's newsletter with one friend. Growing our audience will allow us to continue to deliver helpful tech and parenting info to your inbox each week. Remember, sharing is caring!
That's a wrap for today. I'm going to work on my Broken Clock Woah. (Yeah, that didn't even feel right while I was typing it.) See you next week.