Discover more from ITKparent
ITK (in the know) parent is a free newsletter for parents, caregivers, educators -- anyone who wants to learn more about kids and technology!
3, 2, 1... spit.
Memes as a news-source, human surveillance from diapers to boardrooms, and getting your kids to brush their teeth after they've had a Byte.
Quick Fix
Taking the Blame
This quick read is a great introduction to a more complicated subject surrounding the pressure teens face to be available to their friends, and the boundaries parents need to set to help their kids navigate these tricky social situations.
"She [our daughter] began to use our limits to protect herself too, telling peers her mom and dad were taking the phone (we gave her permission to blame us for any lame-ness).  She got sleep, she was less irritable and I saw my beautiful girl come back."
Memes as News
How do your kids get their news? This PBS article about the influence (good and bad) of memes as a new source outlines the shift in how kids are learning about the world.
"Most young people believe keeping up on current news events is important, but they do not get their news through traditional outlets. This flattened media landscape has removed the barrier between news, socializing with friends and entertainment. News related memes seem to tick all those boxes."
In the coming weeks, we'll focus more on digital media literacy.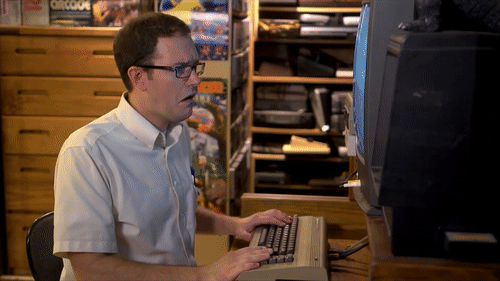 ---
Fear Not
Monitoring Through the Ages
In wrapping up our deep dive into the specifics of monitoring and tracking as it relates to our kids, I encourage you to take a moment to glimpse the long view. Three articles have compelled me to reevaluate how I'm talking to my daughter about her impending digital life and her own expectations of privacy both online and IRL.
The first is an imagined scenario from the New York Times Privacy Project about a kindergarten class in which the parents push for ever-increasing amounts of data and information on their kids under the guise of wanting what is best for their children. The scenario is exaggerated and seems preposterous until you read the very real Washington Post article about the surveillance happening on today's college campuses. I recommend all parents read the WaPo article, but especially those with college-bound teens. Teens should read it too and do some research into what, if any, tracking programs their school may be using.
"At what point in time do we start crippling a whole generation of adults, human beings, who have been so tracked and told what to do all the time that they don't know how to fend for themselves?" she said. "Is that cruel? Or is that kind?"
Speaking of college, I had a graduate school professor who used to encourage us to go further with our deliberations by excitedly shouting, "Take that idea to its logical conclusion!" which this piece from the Wall Street Journal does in outlining how a company can track and monitor its employees.
I'm sure we'll return to the topic of tracking and monitoring in the months to come, but we'll take a break for a while. Remember, past ITK issues have general and specific information as to the options for monitoring and tracking, as well as arguments by parents and experts for and against. Below, I've included my parting thoughts… for now, at least.
---
What's That
Taking a Byte out of TikTok?!
Last week, the new app Byte launched on Android and iOS.
The Basics: Byte allows users to shoot and upload six-second looping videos (like TikTok). Byte is similar to its predecessor Vine, which was discontinued in 2016, but was a very popular platform, especially with kids/teens.
So Far: Byte has many familiar social media features, such as notifications and profiles, and it may be easier to use than Snapchat and TikTok (less filter-focused). However, its launch is off to a rocky start, as users report receiving lots of bot-spam in response to their posts. The company promised to fix the issue, as well as introduce a pilot program that will pay creators.
The Bottom Line: Given Vine's popularity, Byte has the potential to become a hit, but it's an uphill battle to catch up with the likes of TikTok. Either way, as parents, it's good to know of Byte's existence, and definitely get involved in learning more about it if your kids start to show an interest.
---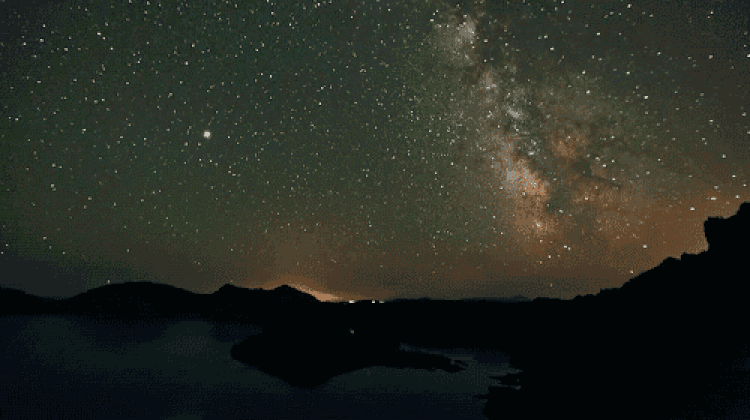 ITK Picks
Take the Screens Outside
Check out this Common Sense Media link for apps that encourage outdoor exploration and adventure for kids of all ages. My family's favorites are the Night Sky app and the iNaturalist app.
---
Follow Me
Podcasts for Tweens & Teens
We're not certain that you'll gravitate toward the different influencers and celebrities that captivate your kids' attention, but we do promise to keep you in the know. We're also committed to making you aware of media that you and your kids may all enjoy (shocking, huh?). To this end, check out this list of podcasts recommended for tweens and teens.
Obviously, we advise against blatantly suggesting one of these to your teens, as that is a guaranteed way to ensure they dismiss it. Rather, you could ask what they have been listening to lately and surreptitiously put one of these recommendations on during some downtime.
---
In the (Virtual) Weeds
I've delayed writing the above Fear Not section because it is such a complicated issue. While the three articles I cite outline the idea of tracking at different phases of life, when combined they show a potential present and future for our children that has them essentially being watched by one entity or another for nearly their entire lives.
This disturbs me, which has made me realize that just as conversations with my daughter about online safety (e.g. not sharing personal information, not assuming anyone is who they say they are, not believing everything she reads) are imperative, so are conversations about her own expectations of privacy.
While I may choose to have access to her texts or monitor her social media activity, I realize that she and I need to have larger conversations about who should be allowed to track her whereabouts or her steps or her phone calls. I don't want to undermine my own efforts of keeping my daughter safe and healthy by unwittingly conditioning her to relinquish her independence and privacy in the name of supposed safety or productivity.
Crap! Parenting is hard.
---
ITK Out
Whew! We've covered some big topics and ideas in this issue (i.e. peer support, privacy, monitoring, digital literacy), so I just want to take a minute to highlight the fact that for all the big issues that arise due to advancements in technology, it is also technology that can help fix many of the small, irksome problems that we, as parents, face in our day-to-day lives.
For example, my kid just skipped off to the bathroom to happily brush her teeth. "How is this possible?" you ask. Allow me to present, "Chompers," the twice daily tooth brushing podcast. Its target audience is kids (ages 4-10?), but I know of a certain mom who has started brushing her teeth with her daughter to hear the stories, songs, and jokes too.
That's all for this week. See you next time. Don't forget to subscribe, share, and floss!